Keep Your Basement Dry With Waterproofing Solutions in The Tri-State Area
Protect Your Home and Health with Expert Waterproofing Services
Say goodbye to dealing with a damp, musty basement every time it rains–The Rain King has the perfect solution for you! Our basement waterproofing services are designed to keep your home safe and dry, no matter the weather. With our state-of-the-art waterproofing techniques and products, we can transform your basement into a comfortable, livable space that adds value to your home in the Tri-State Area.
Not only will our basement waterproofing services improve the overall quality of your living space, but they will also protect your home from potential water damage. A dry basement prevents mold growth, structural damage, and other issues that can lead to costly repairs. With The Rain King, you can know that your home is protected from the elements and your family is safe from potential health hazards.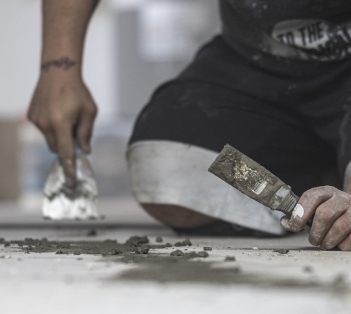 Upgrade Your Basement with Comprehensive Waterproofing Services
---
Elevate your living space and protect your home with our professional basement waterproofing services.
1-866-965-KING
How Our Basement Waterproofing Services Work
---
At The Rain King, we take a comprehensive approach to basement waterproofing. Our team of experienced professionals begins by inspecting your basement to identify any potential problem areas. We then develop a customized waterproofing plan tailored to your home's needs. Our waterproofing solutions may include installing interior drainage systems, sump pumps, vapor barriers, and exterior waterproofing measures like foundation coatings and proper grading around your home.
Our team is committed to providing you with the highest quality service, ensuring your basement remains dry and protected for years. We use only the best materials and proven techniques to ensure our waterproofing solutions are practical and long-lasting. With The Rain King, you can trust that your basement is in good hands.