Cutting-Edge Foundation Repairs in The Tri-State Area
Strengthening the Core of Your Home
Your home is your most valuable asset, and its structural integrity and foundation are essential to its safety and longevity. The Rain King offers top-quality structural and foundation repair services to ensure your home remains strong and secure for years. Our team of skilled professionals is dedicated to providing the highest level of service, using the latest techniques and materials to address any structural or foundation issues you may face.
As a homeowner, investing in structural and foundation repairs protects your property and enhances its overall value. The Rain King's repair solutions address common problems such as cracks, settling, and water damage, ensuring a stable and secure living environment for you and your loved ones. Our commitment to quality and customer satisfaction means you can trust us to deliver lasting results that safeguard your home against future issues.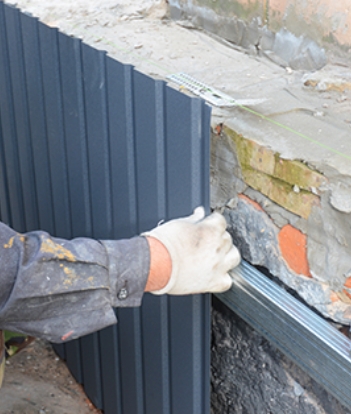 Strengthen Your Home's Foundation – Schedule Your Repair with The Rain King Today!
---
Don't let structural and foundation issues put your home at risk. Contact The Rain King for comprehensive inspection and expert repair services that will restore your home's strength and stability.
1-866-965-KING
Our Proven Approach to Structural and Foundation Repairs
---
At The Rain King, we understand that every home is unique, and so are its structural and foundation repair needs. That's why our team begins each project with a thorough inspection to identify the root cause of the issue and develop a tailored repair plan. Our experts utilize state-of-the-art equipment and industry-leading techniques to ensure the most effective and long-lasting solutions for your home.
Once the repair plan is established, our skilled technicians work diligently to execute the necessary repairs while minimizing disruption to your daily life. We prioritize safety, quality, and efficiency throughout the process, ensuring our clients a seamless and stress-free experience. With The Rain King, you can rest assured that your home's structural and foundation repairs are in the hands of true professionals.