Fortify Your Foundation With Exceptional Basement Waterproofing
Fight Basement Leaks With The Rain King
A damp, leaky basement can be a homeowner's worst nightmare. It is unsightly and can lead to many problems, such as mold growth, structural damage, and decreased property value. The Rain King is here to put an end to your basement woes. Our expert team provides comprehensive basement waterproofing services to keep your basement dry and your home safe.

As a homeowner, you've already invested significantly in your property. Protecting it from water damage is essential to maintaining its value and ensuring the health and safety of your family. The Rain King's basement waterproofing solutions offer long-lasting protection that will give you peace of mind and help you avoid costly repairs.
Get the Ultimate Waterproofing Protection for Your Home!
---
Invest in the best protection for your home with our state-of-the-art basement waterproofing services. Reach out to The Rain King today to learn more and schedule a consultation.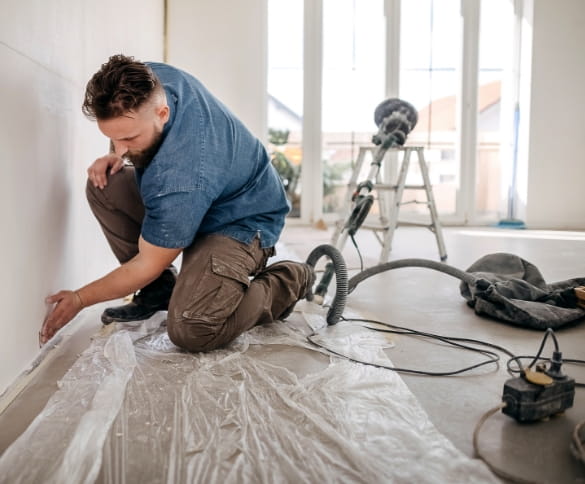 How Our Basement Waterproofing Service Works
---
At The Rain King, we take a thorough approach to waterproofing your basement. First, our team will assess your basement's unique needs and develop a customized plan to address any existing issues and prevent future ones. This may include installing a sump pump, sealing cracks and gaps, or implementing a drainage system to redirect water away from your home's foundation.

Our skilled technicians will implement the solution once we determine the best course of action for your basement. We use only the highest-quality materials and techniques to ensure your basement stays dry and protected for years. And with our satisfaction guarantee, you can rest easy knowing that we stand behind our work.