Protect Your Home from Mold & Mildew Hazards in Bronx, NY
Restoring Peace of Mind with Quality Mold Remediation
Your home is your sanctuary, and the health and well-being of your family is your top priority. That's why The Rain King is here to provide you with personalized mold and mildew removal services. Our empathetic team of trained professionals understands the emotional toll that mold and mildew can have on homeowners. We are committed to restoring your home to a safe, clean, and mold-free environment, giving you peace of mind.

You invest in your family's long-term health and happiness by choosing our mold and mildew removal services. A mold-free home means improved air quality and a reduced risk of respiratory issues, allergies, and other health problems. Plus, promptly addressing mold and mildew issues can prevent costly damage to your home's structure, preserving its value and the memories you've created within its walls.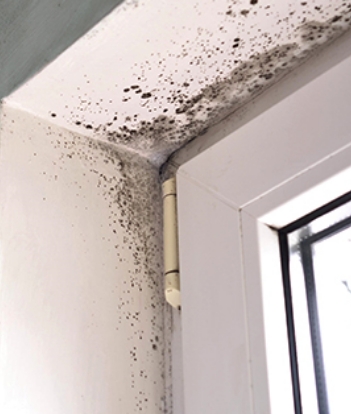 Take Control of Your Home's Health with Waterproofing Solutions!
---
Keep your family safe and healthy by preventing mold growth and other hazards with our expert basement waterproofing services. Reach out to The Rain King today to get started!
1-866-965-KING
Our Caring Approach to Mold and Mildew Removal
---
At The Rain King, we treat your home as our own. Our process begins with a thorough inspection, during which our experts will listen to your concerns and identify any areas affected by mold and mildew. We then develop a customized plan to gently and effectively remove these unwanted intruders, using advanced techniques and equipment that won't cause further damage to your home.

Once we've eliminated the mold and mildew, our caring team will work to address any underlying issues that may have contributed to their growth. This may include repairing leaks, improving ventilation, or addressing humidity problems. We take these preventative measures to ensure mold and mildew won't return so you can enjoy a safe and healthy home for years.