Protect Your Home with Crawl Space Encapsulation in The Tri-State Area
Revitalize Your Home's Core
At The Rain King, we understand the importance of a healthy, well-maintained crawl space. Our crawl space encapsulation services are designed to protect your home from moisture, pests, and energy loss, ensuring a safer and more comfortable living environment for you and your family.
Crawl space encapsulation is a proven method for preventing moisture-related issues, such as mold, mildew, and wood rot, which can compromise the structural integrity of your home. By creating a sealed barrier between your home and the ground, encapsulation also deters pests and improves indoor air quality, making your home healthier and more energy-efficient.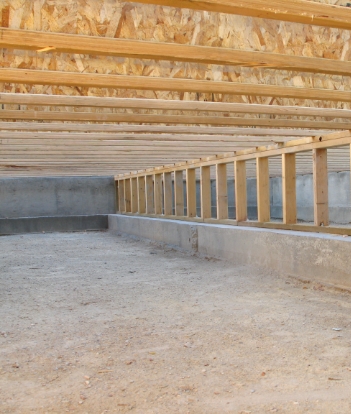 Invest in Your Home's Future with Crawl Space Encapsulation
---
Ensure the longevity and safety of your home by contacting The Rain King for a free consultation. Our crawl space encapsulation services are just a call away!
1-866-965-KING
Our Crawl Space Encapsulation Process
---
Our team of trained professionals begins the encapsulation process by thoroughly inspecting your crawl space to identify any current issues or potential concerns. Once we have assessed the area, we'll develop a customized encapsulation plan tailored to your home's needs.
We use high-quality, durable materials to create a sealed, moisture-resistant barrier in your crawl space. This includes installing a vapor barrier on the floor and walls, sealing vents and entry points, and insulating the space to minimize energy loss. Throughout the process, you'll receive regular updates from our team to ensure your satisfaction and peace of mind.