Tri-State Area's One-Stop Solution for Basement Waterproofing Services
Contact Our Team for the Ultimate Basement Defense Against Water
Welcome to The Rain King, where we specialize in providing top-notch basement waterproofing, french drain services, basement finishing, structural repairs, and more! Our team of experts is dedicated to ensuring your home remains safe, dry, and comfortable for years to come. With years of experience and a commitment to customer satisfaction, we strive to provide the best solutions for your home improvement needs.
Our services are designed to protect your home from water damage and enhance its overall value and appeal. By investing in basement waterproofing and other home improvement services, you can rest assured that your home is well-protected from potential damage and costly repairs. Moreover, our services can help to create a healthier living environment for you and your family by preventing the growth of mold and mildew.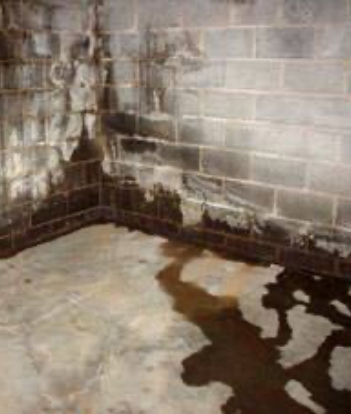 Inquire About Our Premium Basement Waterproofing Services
---
Transform your damp, musty basement into a functional, comfortable living space with our state-of-the-art waterproofing solutions.
1-866-965-KING
The Rain King's Waterproofing Process
---
At The Rain King, our skilled professionals use state-of-the-art equipment and techniques to ensure your home receives the highest quality service possible. We begin by thoroughly inspecting your property to identify the root cause of any water-related issues. Once we have determined the best course of action, we will work diligently to implement a solution tailored to your needs and budget.
Our basement waterproofing services include installing sump pumps, vapor barriers, and other essential components to keep your basement dry and protected. Our team will carefully design and install a drainage system that directs water away from your home's foundation for French drain services. Additionally, we offer basement finishing and structural repair services to help you make the most of your space and ensure the safety and stability of your home.