Comprehensive Mold Remediation Services in The Tri-State Area
Protect Your Home and Health From Mold Hazards
At The Rain King, we understand the importance of a healthy living environment. That's why we offer top-notch mold remediation services to help you breathe easily in your home. Our team of experienced professionals is dedicated to removing existing mold growth and preventing future problems.

Mold can cause various health issues, including allergies, respiratory problems, and even more severe complications. By choosing The Rain King for your mold remediation needs, you can rest assured that your home will be a safer, cleaner space for you and your family. Our state-of-the-art equipment and proven techniques ensure that we tackle the root cause of the mold, providing long-lasting results.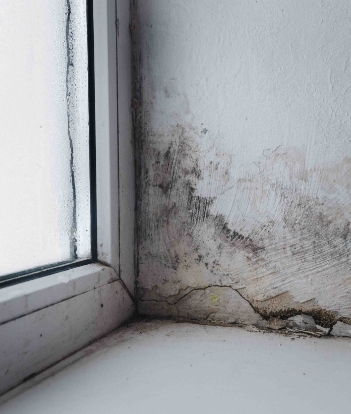 Don't Let Water Damage Ruin Your Home!
---
Use our expert basement waterproofing services to prevent costly repairs and protect your home. Contact us today to schedule a free consultation.
1-866-965-KING
Our Efficient Mold Remediation Process
---
Our mold remediation process begins with a thorough inspection of your home to identify the extent of the mold problem. This allows us to create a customized plan tailored to your specific needs. Once we understand the issue, we'll use advanced equipment and techniques to remove the mold and prevent it from returning.

During the remediation, we'll also address any underlying moisture issues contributing to mold growth. This process may include repairing leaks, improving ventilation, or installing dehumidifiers. By addressing these factors, we can help ensure your home remains mold-free after completing our work.