Premier Sump Pump Installation and Repair in The Tri-State Area
Protect Your Home from Unwanted Water
Your home is your sanctuary, and The Rain King is here to help you keep it safe and dry with our professional sump pump repair and installation services. Our team of skilled technicians is dedicated to providing top-notch solutions to prevent water damage and keep your basement dry, no matter the weather conditions outside.
A properly functioning sump pump is essential for every homeowner, as it helps protect your property from water damage and flooding. By installing a high-quality sump pump, you'll enjoy peace of mind knowing that your home is safeguarded against costly and potentially hazardous water damage. A well-maintained sump pump can also help prevent mold and mildew growth, ensuring a healthier living environment for you and your loved ones.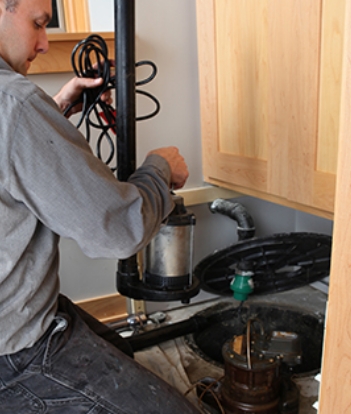 Protect Your Home from Water Damage – Get Your Sump Pump Repaired Today!
---
Don't let a faulty sump pump put your home at risk for water damage and costly repairs. Contact us to ensure your sump pump works efficiently, safeguarding your property from potential disasters.
1-866-965-KING
How Our Sump Pump Repair and Installation Services Work
---
Our team of experts begins by assessing your home's specific needs and recommending the best sump pump solution for your situation. We consider factors such as the size of your basement, the amount of water you typically experience, and your budget.
Once we have determined your home's ideal sump pump system, our skilled technicians will perform a seamless installation with minimal disruption to your daily life. We also provide ongoing maintenance and repair services, ensuring that your sump pump remains in optimal condition for years.