Protect Your Property with Dehumidification Systems in Bronx, NY
Banish Moisture with Powerful Dehumidification Systems
If left untreated, high humidity levels can wreak havoc on your property. From fostering harmful mold growth to weakening structural integrity with prolonged water damage, humidity is an unseen but critical adversary for property owners in the Bronx, NY.
The Rain King understands these challenges and is equipped with the best tools to help. Our professional dehumidification services harness cutting-edge technology and expertise to control moisture levels effectively, creating a healthy and comfortable environment for your property. No need to let humidity rule your world any longer. With The Rain King, get ready to reclaim your throne.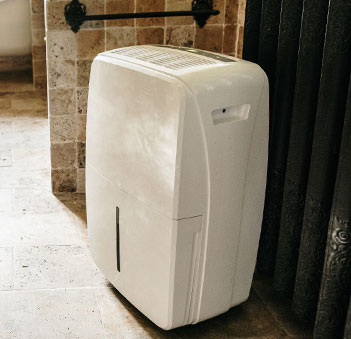 End Your Search for a Reliable Dehumidification Service!
---
Experience the difference a professional dehumidification service can make in your property.
1-866-965-5464
Our Solutions Give Your Property a Fresh Start
---
At The Rain King, customer satisfaction is our priority. Our technicians are skilled in installing and maintaining dehumidification systems, ensuring a seamless experience for our clients. We are dedicated to providing exceptional quality service and support, ensuring the success of your investment.
As we work closely with you, we understand that every property is unique. Our team will carefully assess your situation and tailor a solution that best fits your needs. With our long-lasting dehumidification systems, you can trust that your property and health are in the best hands possible.